Pinterest Marketing
Pin your brand on the boards for re-pins through Pinterest Marketing
Pinterest gave a new dimension to social media marketing by introducing the boards and pins in the social media platform. Pinterest mainly focuses on the image content to create a visual appeal to the users on this platform. The image being the priority on Pinterest, Visually appealing content will generate a high brand value for the business profile.
Board covers and rich colors do play a vital role in selling your brand
Rich pins, buyable pins, powerful taglines, text font, and beauty of the image display on your boards do matter in Pinterest marketing. You have to be selective with the color representation for the images you are going to showcase in the boards, and cover image should be appealing to the users to engage with your boards. Conceptualization of the marketing strategy with the right mix delivers quick results on this platform.
Need to be crafty with your approach
It's not just about designing the marketing strategy, but a lot depends on your activity and engagement on the follower's profile. Posting random pins and inviting the followers to your boards don't justify the cause. You should also appreciate your follower's content and encourage your followers to engage and repin your pins on their boards.
TopUTop provides an ultimate strategy to place your brand on the sides of Fortune 500 companies on this platform. Our researchers will market your content with a strategical approach to ensure its reach to more than 250 million users who registered with Pinterest.
"Mind you, the half-life of the posts on Pinterest is about 16000 times greater than that of a post on Facebook."
Pinterest is considered as the most successful platform for conversions. Tap into the Pinterest strategy with innovative and creative thoughts to drive the audience on to your Boards. TopUTop will implement proactive methods such as contests, sweepstakes, etc. to achieve a better success rate for your business promotions.
Utilize the Ad Platform to reach the target audience and measure your performance with Pinterest analytics to evaluate meaningful insights. A complete Pinterest marketing strategy will place your brand on the top of your competitors.
Every once in a while, there comes a new strategy or innovation that changes our life – be it either in a small way or a huge way. The thing with the internet, which has taken over our lives in unimaginable ways, is that there comes an innovation every once so frequently, that keeping up with them is a task in itself.
The newest thing on the new block that has caught the attention of net surfers across the globe is Pinterest. A whopping number of users have already signed up for it and are using it regularly.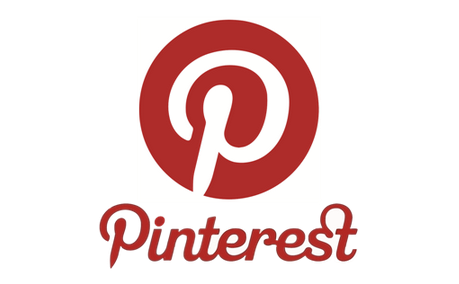 If you are unfamiliar with Pinterest, it will take only a moment to familiarise yourself. Pinterest is a site on the internet; a social media outlet.
Visualize a giant board in your living room. Every time you see something that is useful or important to you in a magazine or newspaper, imagine tearing it and pinning it to the board. You end with a collage of things that are easily accessible to you, within a moment's notice without having to search for them every time.
Pinterest is precisely this, but on the net, where you can pin up links and pages that are personally interesting or important to you.
The name itself explains the point of the site. Pin and interest are Pinterest, where you pin your interests.
Creating a Pinterest page for your company is the new way of marketing your product or business.
Step one is to collect all the images that you can about your product or related topics and place them all together so that it looks complete.
Do not forget to add the URL of your site in any one of the images that you have put together. Using video links as images is also a good idea as a viewer surfing through your pin can have access to your videos as well.
Being creative while setting up the images on the page is the main point of Pinterest marketing. Ensure that you allow all the users to comment freely on your pins as this is a sure-shot way to increase interest in your business.
Pinterest Marketing is nothing but making the best use of the new social media outlet that has come into the global picture. Treat your pin like a blog and keep updating the images or the profile/business information daily, which gives the users new reasons to visit your pin every day.
The right kind of attitude towards Pinterest marketing and a healthy dose of creativity go a great way towards effect internet marketing. Pinterest has generated more than enough buzz in the corporate world, which has made a mark on the marketing strategies across companies of all sizes.
Try Pinterest today to make the most of your marketing strategies.
Tips for Pinterest Business Marketing
The new social network Pinterest helps you to pin your photos on the platform walls. It is expanding its promoted pin service to include both small- and medium-sized businesses (SMBs) around the globe.
For this purpose, the San Francisco-based company has rolled out a beta version of a platform that lets you promote the photo pins. This tool is currently under-tested with a small group of businesses like Shutterfly and Nicole Miller.
Pinterest Initiative
It works like Google Adwords. Along the lines of working of Google Adwords, Promoted Pins will be available on a cost-per-click basis. This functionality will determine the placement and ranking of businesses in the social networking site.
As with Google Adwords, the SMBs would have to pay the site only when the people click on their website. The approach taken by this new tool is at variance with Pinterest's initial Promoted Pins rollout. The earlier version targeted only bigger businesses. Last month, the company tested its more previous tool on more prominent names like ABC Family, Gap, and Expedia.
In this version, the businesses were paying on the impressions they create, instead of the cost-per-click offering of the second and newer version. The company aims to charge $30 to $40 per 1000 views from the earlier version. Pinterest Marketing is good news for businesses. Pinterest shoppers generally spend more per checkout.
It averages between $140 and $180 per order, compared to $80 for Facebook and $60 for Twitter.
What is at Stake for Pinterest?
After the most recent financing round, the social network's valuation is hovering around $5 billion. In other words, the company has started producing a lot of revenue — and fast. With more than 30 billion pins, they have something to work with.
It is also making some minor changes in its Pinterest analytics to make it give more detailed insights into customer behavior.
Only business accounts will have access to analytics and promoted pins.
Do you need Marketing Ideas and Consulting? Want to work with us? Have questions? Please contact us.
Please email us at [email protected] or call us at +919848321284.