Google Play Store Marketing
Everyone is aware of Google that it is not just a mere such engine but a lot more. Google overtook Android software, which is the best competitor for IOS in the market. It allowed many designers to write codes for different apps. First, they released the apps in the Android app market, and later on, they named It Google play, but now it is popularly known as Play Store. You can find different kinds of apps in the Google Play store. So, Google play marketing gained a lot of importance in the app market.
Why Google Play Store Marketing?
Designing an app and making it accessible in the market is a complicated issue. Unlike the Appstore of Apple, the Android app store, Google Play allows the marketing of the apps.
If you want to market your app, you should have a good idea about the usage of that particular app. There are many similar apps in the market designed by different companies. To out beat your competitor, you should impress the customers with some simple tips.
Build a demo video of your app before releasing it in the market.
Optimize the search with keywords.
Good design and screenshots.
Good ratings from your customers.
With all these, if you can get loyal customers from the market, then it will be a success.
Google Play marketing plays a crucial role in making the app accessible and reaching customers. In Google Play Store Marketing, market planning should be innovative, and the approach should be clinical.
Android Application Marketing
Android – A potential mobile apps for huge success in the market!
Android has inbuilt Google services: Gmail, Google Calendar, and Google Web search are all pre-installed, and Google is also the default Web page for the Web browser.
More and more people are looking to increase the flexibility of their smartphones, and apps like the ones featured on Android Market, allow them to take the power of their desktop and laptop computers out of the office and into the real world. Android is an exciting platform for consumers and developers. Android tries to ensure the best user experience by opening up as much of the operating system as possible.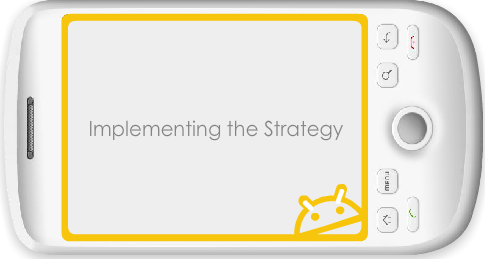 How android differs from other mobile apps?
Anyone can write an application for Android by downloading a software development kit (SDK). Thus it is an open platform that provides a scope to develop plenty of applications. Android platform is open to all, so the team of developers is working out to innovate the novel applications. They offer help during the testing phase. Google Play Store Marketing will make sure that your apps are stable and bug-free when those are released. It is compatible with many android apps to download on your phone. Android technology is competing with smartphones with its technical adaptability.
The ease in development causes for the success of Android. It is configured to auto-scale according to the technology to adopt. Changes also can be made with the help of published content if necessary. Legacy applications' porting is much simpler in Android. Sometimes it might be as simple as adding the following into their AndroidManifest.xml. Owing to its Linux core, it has built solidly to resist crashes and anomalies in the system.
The marketing of Android application online is much similar to iPhone app marketing. The users will grab the application, which is ubiquitous or unique. The flexible technical advancement has increased the boom in Android apps marketing. There may be well over 38,000 apps on Android Market, but even though this is so, there is always room for innovation. The innovative and strategized applications are best sellers ever and give success to Android entrepreneurs. A well-crafted app can spread very quickly and turns into a source of revenue. Most of the developers and marketers can make money from Android, either by selling phones, phone service, or mobile applications. Thus it proves that Android has the potential for huge success.
The best strategical planning would be in the following manner.
For better results in Google Play marketing, you have to approach the market in multiple ways. But the keys you should not forget are:
The product description should be impressive and crystal clear.
You need affiliate promotion of your app with different article writers.
Make your app popular on social networks and blogs.
Make a press release about your app and give a test app to them.
Target loyal users who can use the app regularly.
With Google Play Marketing, make your app popular in the market and gain a good amount of business through it.
Do you need Marketing Ideas and Consulting? Want to work with us? Have questions? Please contact us.
Please email us at [email protected] or call us at +919848321284.